High quality products and the best equipment.
Canada's Finest Roast & Ground Coffee
Columbian 42x1.5oz
Mocha Java 42x1.5oz
Mountain Roast 42x2.25oz
Columbian 42x1.75oz
Mocha Java 42x2oz
High Mountain Decaffeinated 42x1.3oz
Columbian 42x2oz
Mountain Roast 42x1.75oz
Decaffeinated 42x2oz
Columbian 42x2.25oz
Mountain Roast 42x2oz
Bold Blond Roast 42x2.5oz
Bold Euro Roast 42x2.5oz
Roast & Ground Coffee
Fair Trade Organic Colombian 42x2.75
Heritage Exclusive 12x12oz
In-Room Reg 19gm
Whole Coffee Bean
Colombian Dark Bean 4lb
Colombian Bean 5lb
Flavoured
Vanilla Nut 30x2.25oz
Ridiculously fresh coffee slow-roasted in small batches and obsessively fine-tuned.
Muldoon's Light Singles
Colombian
Costa Rican
Donut Shop Blend
Fair Trade Colombian
Highland Blend
Muldoon's Medium Singles
Gautemalan
West Coast Signature
Muldoon's Dark Singles
Flying Scotsman
French Roast House Blend
Sumatran
Muldoon's Decalf Singles
Decalf Colombian
Fair Trade Swiss Water Decaf
Muldoon's Flavoured Singles
Emerald Irish Cream
French Vanilla Cream
Gingerbread
Hazel Nut Cafe Blend
Scottish Maple Shortbread
Pumpkin Spice
Muldoon's Hot Chocolate
Muldoon's Whipping Cocoa
Muldoon's Latte Powder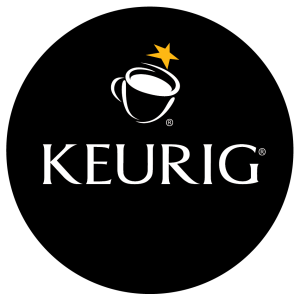 Light K-cups
Timothy's Breakfast Blend
Timothy's Morning Blend
Timothy's Original Donut Blend
Donut House Donut House
Van Houtte Costa Rican
Van Houtte Breakfast Blend
Van Houtte Mocha Java
Adagio Toscana
Medium K-cups
Green Mountain Half Caff
Green Mountain Nantucket Blend
Green Mountain Vermont Country Blend
Wolfgang Puck Breakfast In Bed
Martinson House Blend
Folgers Classic Roast
Folgers Lively Colombian
Timothy's Colombian La Vereda
Timothy's Excelencia
Timothy's Italian Blend
Timothy's Mocha Java
Timothy's Pacific Island Blend
Van Houtte Amazonia
Van Houtte Colombian
Van Houtte House
Lavazza Classico
Adagio House Blend
Dark K-cups
Timothy's French Roast
Timothy's San Lorenzo Dark
Folgers Black Silk
Green Mountain Lake & Lodge
Van Houtte Colombian Dark
Van Houtte French Roast
Van Houtte Mexico
Lavazza Gran Selezione
Adagio Cafe Napoli
Extra Bold K-cups
Coffee People Turbo Caffeine
Coffee People Black Tiger
Donut Shop Regular
Emeril's Big Easy Bold
Green Mountain Dark Magic
Green Mountain Kenyan AA
Timothy's Fair Trade Nicariguan
Timothy's Midnight Magic
Timothy's Parisian Nights
Timothy's Rainforest Espresso
Tully's Italian Roast
Tully's French Roast
Van Houtte Honduras
Van Houtte Samatran
Premium K-cups
Barista Prima Colombian
Barista Prima House Blend
Barista Prima Italian Blend
Barista Prima French Roast
Starbucks Veranda Blend
Starbucks Pike Place
Starbucks Verona Blend
Marley Get Up Stand Up
Marley Catch A Fire
Marley One Love
Marley Mystic Morning
Marley Lively Up
Marley Buffalo Soldier
Tim Hortons Original
Tim Hortons Dark
Decalf K-cups
Adagio House Blend
Green Mountain French Vanilla
Green Mountain Vermont Country Blend
Emeril's Jazzed Up
Marley Simmer Down Decalf
Timothy's Hazelnut
Timothy's Colombian
Starbucks Decalf Pike Place
Van Houtte Swiss Water Process
Van Houtte Vanilla Hazelnut
Van Houtte House Blend
Van Houtte French Roast
Wolfgang Puck After Dark
Flavoured K-cups
Green Mountain Caramel Vanilla Cream
Green Mountain Wild Mountain Blueberry
Green Mountain Island Coconut
Green Mountain Golden French Toast
Folgers Carmel Drizzel
Folgers Vanilla Biscotti
Timothy's Cinnamon Pastry
Timothy's French Vanilla
Timothy's German Chocolate Cake
Timothy's Hazelnut
Timothy's Irish Cream
Timothy's Kahlua Original
Timothy's Pumpkin Spice(seasonal)
Timothy's Winter Carnival(seasonal)
Van Houtte Butterscotch
Van Houtte Choc. Rasp. Truffle
Van Houtte Creme Brulee
Van Houtte Pecan Praline
Van Houtte Vanilla Hazelnut
Van Houtte French Vanilla
Wolfgang Puck Hawaiian Hazelnut
Wolfgang Puck Jamaica Me Crazy
Wolfgang Puck Vanilla French Toast
Specialty K-cups
Grove Square Caramel Cappuccino
Grove Square French Cappuccino
Grove Square Hazelnut Cappuccino
Grove Square Pumpkin Cappuccino
Grove Square Spiced Apple Cider
Green Mountain Hot Apple Cider
Timothy's Chai Latte
Timothy's Caffe Mocha
Timothy's Dulce de Leche
Timothy's French Latte
K-Carafe
Van Houtte Colombian
Van Houtte House
Timothy's Breakfast Blend
Donut House Collection
Hot Chocolate K-cups
Cafe Escapes Milk Chocolate Hot Cocoa
Grove Square Creamy Hot Chocolate
Grove Square Salted Caramel Hot Chocolate
Grove Square Mint Hot Chocolate
Laura Secord Hot Chocolate
Laura Secord Mint Hot Chocolate
Tea K-cups
Bigelow English Breakfast
Bigelow Green Tea
Bigelow Earl Grey
Higgins & Burke Bountiful Green
Higgins & Burke Chamomile Mint, Lemon Grass
Higgins & Burke Kazaringa Chai
Higgins & Burke Lush Berry
Higgins & Burke Orange Pekoe
Higgins & Burke Roaring Black
Snapple Lemon Ice Tea (Seasonal)
Snapple Raspberry Ice Tea (Seasonal)
Timothy's Chai
Timothy's Chinese Green
Timothy's Cranberry Twist
Timothy's Decalf English Breakfast
Timothy's English Breakfast
Timothy's Earl Grey
Timothy's Lemmon Blueberry
Timothy's Peppermint
Traditional Tea
Apple Cinnamon 28/box
Bigelow Earl Grey 28/box
Bigelow Premium Regular 100/box
Cranberry Apple 28/box
Cozy Chamomile 28/box
English Breakfast 28/box
English Teatime Decaf 28/box
Green Tea 28/box
Lemon Lift 28/box
Mint Medley 28/box
Tetley Tea 240/bag
Vanilla Chai 20/box
Hot Chocolate
21g Hot Chocolate 50/box
Lite Hot Chocolate 50/box
Ultra Whip Hot Chocolate 12x2lb
Cappuccino
Cinnamon Bun Cappuccino 6x2lb
English Toffee Cappuccino 6x2lb
French Vanilla Cappuccino 6x2lb
White Chocolate Cappuccino 6x2lb
Cup-a-soup
Chicken Noodle 22/box
Spring Vegetable 22/box
Tomato Cruton 22/box
Cream and Milk
10% creamer, 15ml 200/case
10% creamer, 473ml
2% milkette, 15ml 200/case
2% milk, 1 litre
10% Freshness Bottle, 1 litre
2% Freshness Bottle, 1 litre
Coffeemate, 311g
Sugar and Sweetener
Sugar Cylinders, 20 oz
Sugar Individuals 1000/case
Raw Sugar Individuals 1000/case
Bulk Sugar, 2kg
Sugar Cubes 500 gm
Splenda 100/box
Cups
Dart, 10 oz Styro 1000/case
10 oz Paper Cups 1000/case
10 oz Paper Cups 50/sleeve
12 oz Paper Cups 1000/case
12 oz Paper Cups 50/sleeve
10 oz Ripple Cups 500/case
10 oz Ripple Cups 25/sleeve
12 oz Ripple Cups 500/case
12 oz Ripple Cups 25/sleeve
Lids
Dart, 10 oz Lids 1000/case
Dome Lids, 10/12 oz 1000/case
Dome Lids, 10/12 oz 100/sleeve
Stir Stix
Stir Stix 6" plastic 1000/box
Stir Stix 7" wood 1000/box
Canada's Finest Coffee Privacy Policy
Any information supplied or submitted at  canadasfinestcoffee.com or  our Facebook page is kept private and confidential and is never sold, reviewed, or used by any party other than Canada's Finest Coffee service or Aquaviva office water if you have inquired about our water service.
Our sole company purpose is to provide you with the best coffee, the purest water and customer service that goes beyond legendary.
Home of Canada's Finest Coffee © | all rights reserved by Allied Coffee Corp ©