Canada's Finest Coffee has been helping our Autodata team one mug at a time! They are one of the most reliable vendors we have, and I would love to give them nothing but positive feedback. Canada's Finest not only delivers quality products, but they also give a special touch with kind and respectful employees. They are extremely punctual with their deliveries, and make the process as easy as possible. They go above and beyond with regular maintenance on the water and coffee machines, and have no problem visiting when we are in need with unexpected requests. Canada's Finest Coffee is number one in our books!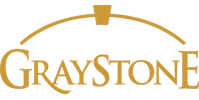 Good Morning Dave,
I just wanted to send along a message that we are extremely happy with your services, from the girls who take our order to your awesome delivery man, Brad!  Everyone is lovely to deal with, always friendly and courteous.  Brad is also very accommodating and thorough – always on top of the cleaning and maintenance of our office machine.
We are also interested in getting another coffee machine for our model home at The Legacy.  Please let me know who I contact for the required arrangements.
Thank you,
Tracy
Tracy McLenaghan
Operations Coordinator
Graystone Custom Homes Ltd.
Thank you Dave Williamson at Canada's Finest Coffee for your wealth of information regarding all the choices available in coffee services that would function seamlessly in our 2 customer lounges.    
We LOVE our Muldoon's Single Serve Systems.  Customers and staff alike are absolutely wowed by the freshness and flavour of the coffee.  The selection of flavours is awesome. Just as impressive is the fact that the coffee pods are biodegradable  – NO plastic pods that pollute the environment.  We LOVE that : )    
This single service system offers ease of use, fair trade product, no waste and best of all a delicious cup of coffee.   
FYI.  Your staff just rocks.  Always super friendly and helpful.  Tremendous customer service.  
Disbrowe Chevrolet Buick GMC Cadillac Ltd.
Canada's Finest Coffee Privacy Policy
Any information supplied or submitted at  canadasfinestcoffee.com or  our Facebook page is kept private and confidential and is never sold, reviewed, or used by any party other than Canada's Finest Coffee service or Aquaviva office water if you have inquired about our water service.
Our sole company purpose is to provide you with the best coffee, the purest water and customer service that goes beyond legendary.
Home of Canada's Finest Coffee © | all rights reserved by Allied Coffee Corp ©